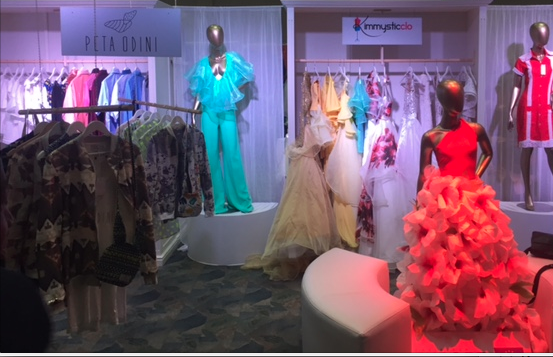 KINGSTOWN – St. Vincent and the Grenadines, August 21, 2017: The delegation representing St.Vincent and the Grenadines at the 2017 Carifesta (Caribbean Festival of Arts) is already making an impact at the regional arts festival.
Marlon Joseph, hospitality officer with the St.Vincent and the Grenadines Tourism Authority (SVGTA) and a member of the local delegation, said his organisation took the opportunity to make a presence at Carifesta as the event attracts many from the region, which is one of St.Vincent and the Grenadines' (SVG) largest tourism target market.
He said the primary goal of the SVGTA is to promote SVG as a tourism destination. So far, according to Mr. Joseph, the response to the Vincentian booth has been fabulous.
The private sector is also represented by 12 small business operators. Their participation was coordinated by the Centre for Enterprise Development (CED).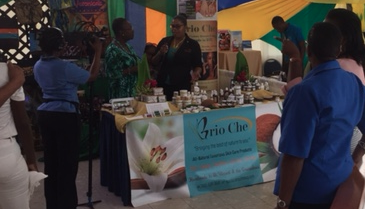 The delegation has representatives in different categories; two in agro-processed goods (gourmet section), two in the craft section, and six in the country booth showcasing health and wellness, jewellery and fashion. Local designers Odini Sutherland, creator of the Peta Odini line, and Kimon Baptiste-St. Rose, Kimmystic Clo. are also representing this country through Caribbean Export.
The two designers are part of 41 regional designers showcasing their creations at Carifesta 2017. Their designs were on display at one of the daily fashion shows held last Sunday, August 20. Both were well received.
CED's training coordinator Keisha Phillips said that since the opening of the Grand Market on Saturday, at the Lloyd Erskine Sandiford Centre (LESC), there has been a steady flow of Barbadians and other visitors to the Vincentian booths – of which, she is very pleased with the support.
Meanwhile, the Vincentian dance troupe gave a wonderful performance on Saturday evening at the Christ Church Foundation School. The second scheduled performance was postponed to accommodate the opening ceremony, which was rescheduled due to the passage of Tropical Storm Harvey.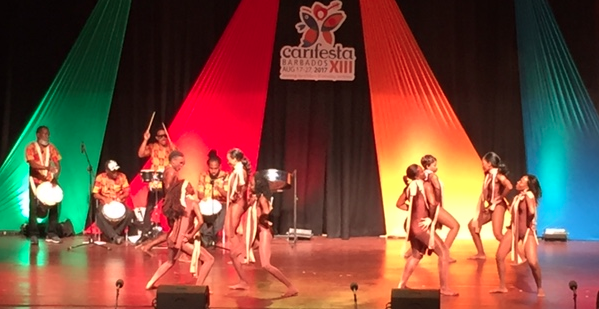 Additionally, several artistes/entertainers – who are part of the Vincentian delegation – gave a stunning performance at 'Country Night' held on the grounds of the LESC. The show featured cultural dance performances, as well as Soca artistes Rondy  'Luta' McIntosh, Gamal 'Skinny Fabulous' Doyle, Hance John, reigning Calypso Monarch Lornette 'Fya Empress' Nedd, Jamarie 'L-Pank' Stapleton and Zamfir 'Man Zangie' Adams.
[source: press release from the Agency For Public Information (API)]