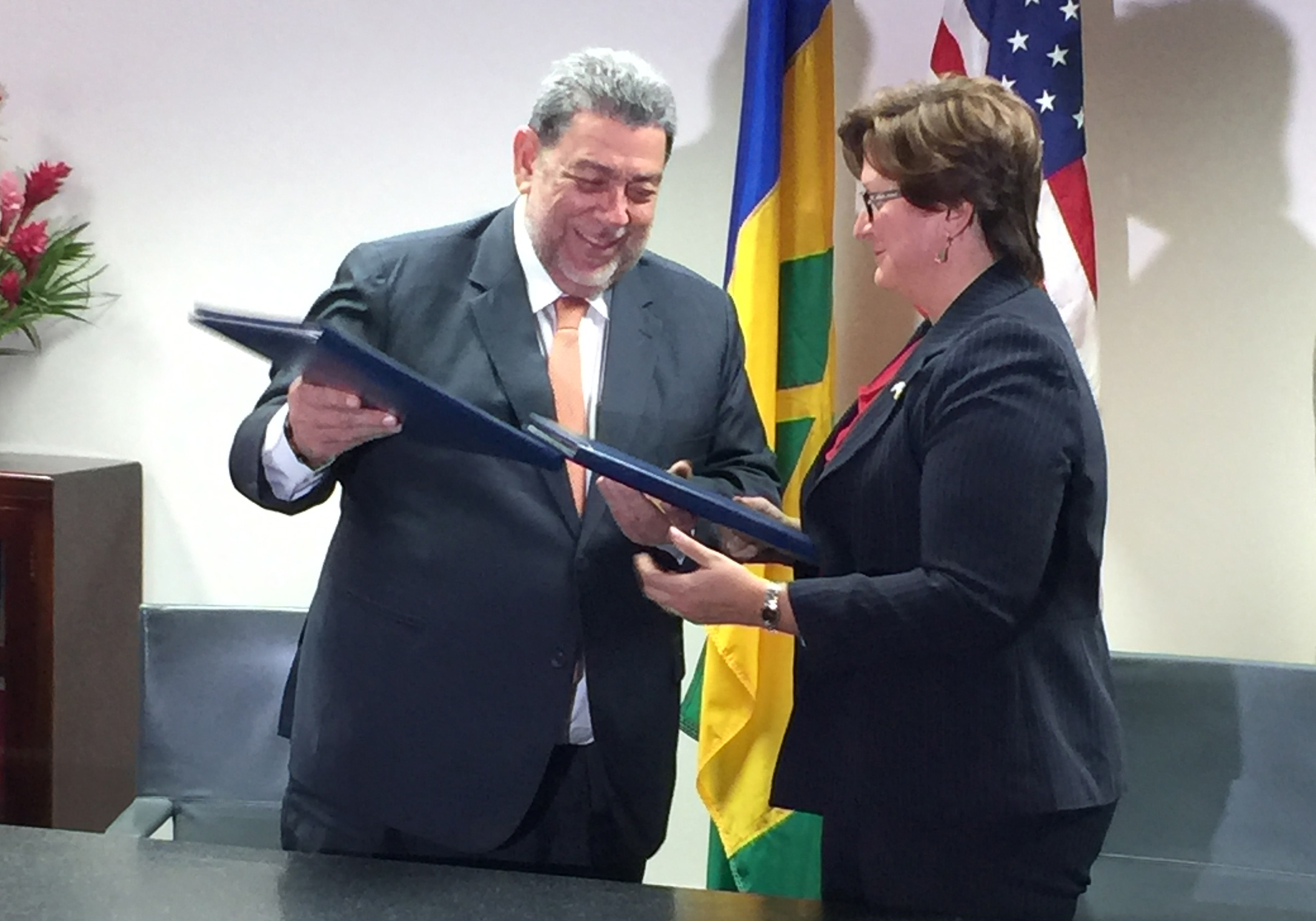 The Government of St Vincent and the Grenadines (SVG) signed an Air Services Agreement with the Government of the United States on April 7 at Cabinet Room.
Prime Minister Dr Ralph Gonsalves, along with Political and Economic Director at the U.S Embassy Bridgetown, Yarryna Ferencevyc signed a new multilateral Air Services Agreement, which comprises laws governing aviation security, fair competition, pricing and settlement of disputes, among other civil aviation matters.
Prime Minister Gonsalves said: "This is a very important agreement in going forward in building the institutional, legislative and juridical infrastructure for civil aviation relations between both countries."
Political and economic director Ferencevyc, in her remarks, said: "The agreement deepens and confirms the strong bilateral ties and the respect and goals that they have in deepening economic co-operation, and continuing to promote market forces and deepening of the relationship."
Ferencevyc emphasized that the "agreement opens up opportunities for both countries in increasing passenger and commercial traffic".
Other officials present at the signing included US Political/Economic Officer Raheal Andrade, Director of Airports Corsel Robertson, Permanent Secretary in the Ministry of National Security Godfred Pompey, and officials from the Ministry of Foreign Affairs.
[Source: Thursday, April 13, 2017, edition of the Searchlight Newspaper]