St. Vincent and the Grenadines (SVG) is a model country for foreign investment directly, or in partnership with the domestic private sector and/or the State. Our nation's Constitution, laws and independent judiciary, lodged within the liberal-democratic tradition of the British Commonwealth, protect individuals' fundamental rights – including property rights. St. Vincent and the Grenadines is ranked in the Corruption Perceptions Index 2016 as the third most transparent nation in the Caribbean region.
Nestled in the Caribbean archipelago, St. Vincent and the Grenadines is a 32-island nation known as the 'Gems of the Antilles'. Untouched by the cruelty of over industrialization and other factors that degrade the environment of many countries, St. Vincent and the Grenadines is a haven with numerous possibilities.
In 2012, the island was ranked number five in the 'World's Top Destinations' by Cable News Network (CNN), and was described as "…a tropical paradise". With Foreign Direct Investment (FDI) at 16.4% of its GDP in 2015, SVG is an emerging and developing investment arena. Life and living in St. Vincent and the Grenadines is a magnificent experience.

St. Vincent and the Grenadines has a strong base of professional services, and a competitively priced labour force which is hard-working, disciplined, trained and trainable. Our economy is robust and diverse, and this has allowed us to weather several external crises. We benefit from a low inflation rate and growing opportunities in the trade and export sectors. Our basic infrastructure is sound, with upgrades to our sea ports and road networks. Our recently opened Argyle International Airport facilitates easy airlift and gateway access to major markets, inclusive of North America and Europe.
Twenty per cent (20%) of our electricity supply is hydro-generated. In order to significantly increase energy security and sustainability, the Government has embarked on a geothermal development project, which will lead to lower cost generation in the future.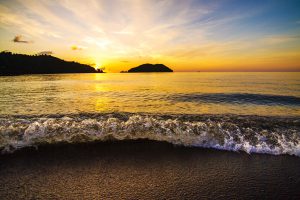 St. Vincent and the Grenadines possesses an excellent and modern telecommunications infrastructure, as well as dependable sewerage and water facilities. All of this is supported by a healthy business environment that is investor-focused. St. Vincent and the Grenadines offers opportunities in Tourism development (including marina development and multipurpose resort development), Light Manufacturing, Agro-Processing (with a wealth of fresh agricultural produce including root crops, herbs and spices, vegetables, fruits and fish), Information and Communications Technology (ICT), International Financial Services (IFS), Creative Industries and Renewable Energy.